Performing vs. Non-Performing Mortgage Notes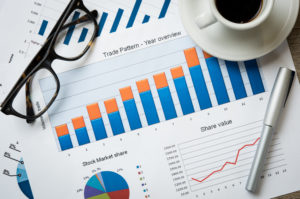 With a highly competitive real estate market, and unpredictable stock market, several investors are turning to alternative investments such as note investing. If you're new to note investing, you may have a ton of questions. Check out our blog post "Mortgage Note Investing 101: Getting Started" to get a basic understanding of mortgage note investing.
Today, we are going to be looking at 2 types of notes, a Performing Mortgage Note and a Non Prerforming Mortgage Note.
Performing Notes
Performing Mortgage Note 

A preforming note is a mortgage loan, where the homeowner (borrower) is paying their monthly mortgage on a timely manner. Let's say you found a private mortgage note that is being sold by a bank. The note is secured by a mortgage on a house. The house was originally sold at $150,000 and the borrower puts a down payment of 15,000. This shows us that the original loan was $130,000. The note is a 5% fixed-rate 30 year loan, making the monthly payments come out to 724.71. We can see that the borrower has been paying the loan off for the past 7 years, this shows the unpaid balance is $118,725.68 leaving 276 months worth of payments left. This is an example of a preforming note. Investors want to make sure that the note they are buying is being paid in full and on a timely manner.
Non-Performing Notes
Non Performing Mortgage Notes 
A non performing note is a loan where the borrower is not paying their mortgage as promised by their note. Since non preforming notes don't bring in much money for the bank, they decided to sell off their notes in a pool to hedge funds. These Hedge funds will keep the notes they feel would be a good fit for their model and portfolio, while selling off the rest of the non preforming notes to independent investors. So you maybe thinking to yourself, why would someone buy a non preforming note? Well, there are several benefits of punching a non preforming note. For starters you would be able to buy the note at a steep discount. Once the note has been purchased, the buyer has a few options, They can negotiate a new loan with the borrower, or they can choose to foreclose on the property. This can lead the note buyer to flip the property by putting money into house and owning the site. There are several success stories where lenders have had to foreclose on properties and turned them into a flip. This is possible for them because they were able to buy the note at a deep discount. 

With all the problems the pandemic has brought along, a lot of homeowners have not been able to pay their mortgage, leading them to some stage of delinquency. This maybe the best time for people to invest in non preforming notes.
If you want to learn more about investing in mortgage notes contact JKP Holding to schedule a 30 min call with one of our seasoned advisors.