JKP Portal: Due Diligence Automated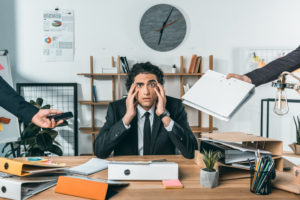 Due Diligence is one of the most important parts of note investing, unfortunately it's also one of the most time consuming. Searching down all of the data you need to invest effectively can take so much time. That's where we come in. Our portal is an automated due diligence tool to assist you in gathering Rental Average, Local REO Experienced Agents, and over 60 Property/Borrower possible Data points; including multiple AVMs, Property demographics, Foreclosure and Listing information.
REO Agents
When it comes to REO Agents, there can definitely be some hurdles to finding the right one. You need to contact a local agent who has experience with bank owned properties in order to obtain a value or assist in rehabbing and selling the property. You also need an agent for a local Property Price Opinion and drive by. It can often be difficult to find a local agent. First you need to search an area for an agent who has sold a property, however they may not have any understanding or knowledge of what a banked owned property is, so education is needed. Or you locate an REO agent but don't have contact information. The process can be very frustrating. Using our automated due diligence system, instead of spending hours on end searching,  in a matter of minutes you can locate multiple REO Experienced Agents who are local to the property.
Property Information
The process to capture property information is an important part of due diligence, but is slow due to needing to search multiple sites, capture property data, foreclosure data, sales information, and an idea of what the property value is, then take that information and organize it in a neat format. Then you have to repeat the process for every property you need to evaluate. On top of time spent, the process can often cause user data errors. With our system, not only can you do all of this in just a few minutes, you can bulk upload entire lists of addresses and capture any one of the different available data products.
Rental Averages
The same goes for searching rental averages. You have to search multiple sites to capture rentals within a certain range for bedroom, bathroom and sq ft, then find each one of their sale/listed amounts, and finally track and calculate the average.Instead, Our portal automatically filters down based on the range of bedroom /bathroom/ sqft for a given area and provides you an average rental price in minutes.
Want to give it a shot? Start automating your Note Investing Due Diligence to register and start automating your due diligence today.