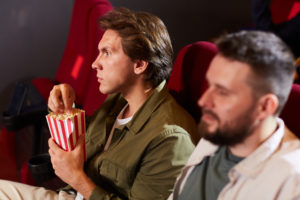 Finance Movies & T.V
When trying to learn about financing and the mortgage industry, sometimes the best
place to start is pop culture. To be more specific the film industry. There is plenty of film and tv
content out there that covers a wide variety of mortgage and finance topics. At JKP Holdings we
think it is important to see a side of the finance industry from a different perspective and to see a
side that you may not have taken into account before making an investment. We have created a
list of our top 3 films and shows to watch to help get a better understanding of the financial
industry, which in return help you understand the mortgage and note buying industry a bit better.
1. The Big Short
To start off our list, our first and high recommendation is a finance movie called "The Big Short" based
on Michael Lewis's book of the same name, and staring some of hollywoods biggest stars like
Brad Pitt, Christian Bale, Steve Carell, and Ryan Gosling. The film tells a true telling of the
housing industry crisis and the people who were betting against it. This Film is a great starting of
point for people who are interested in learning about the housing crisis and what led to it. This
film also shows you a deeper dive into the note investing industry.
2. Inside Job
Our second recommendation is a documentary called "Inside Job". This 2010 academy award
winning documentary, narrated by Matt Damon shows us an in depth look at what caused the
housing market crash, and who was most impacted. This 5 part doucu-series is a great watch to
learn about the housing boom, deregulation, and how the country can plays a role in it.
3. Margin Call
To top off our list of must watch film and tv for in the finance industry, we highly recommend the
film called "Margin Call" the film is directed by J.C. Chandor staring Zachary Qunito, Kevin
Spacey, Paul Bethany, and Demi Moore. The film takes place during the start of the financial
crisis. When an analyst tells a new employee of the banks failure in the near foreseeable future,
little did he know that future was 36 hours away.
At JKP Holding, we want to train and teach you about note mortgage industry, we highly
recommend you give us a call to learn more about note investing.