Advanced Note Investing Training
Video Series for Beginner Note Investing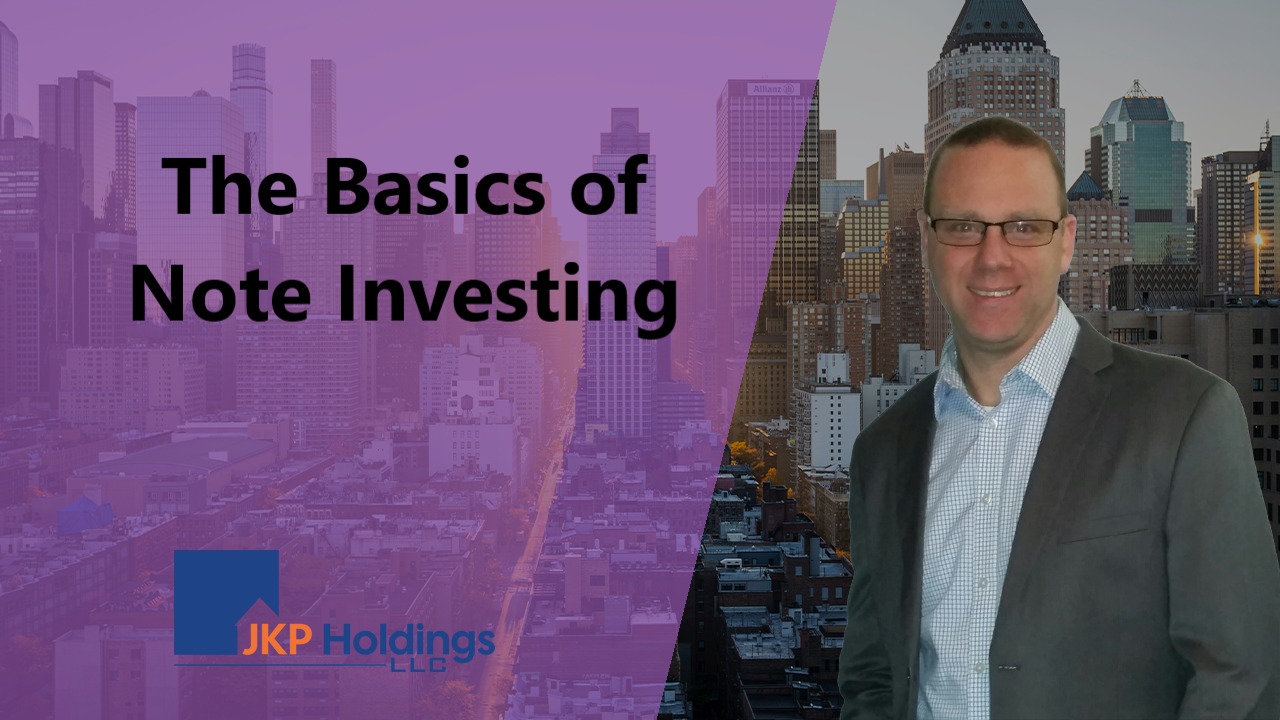 JKP is not looking to become a "guru" but instead we want to share our Mortgage note investing experience with other note investors through our Note Investor Training video series.
BiThere are many areas of Investing in notes and it is easy to become overwhelmed. Learning the basics is the first step in going from a Beginner Investor to a successful. We have over 10 years of experience in Note Investing and have noticed through our Facebook Group a large number of investors, who have had education, are still uncovering gaps within their costly education. In the course, we talk about Non-performing Notes ( NPN ), Performing Notes, 1st and 2nd liens.
Brokering Notes
Where to buy notes
Is it a good deal?
Foreclosure timelines and costs
Note vs Mortgage
What is in a collateral file
Finding a mentor
1st vs 2nd's
Note vs CFD vs REO
Bid Calculator
Note Investing Training
Current Needs and Issues
Real Estate Mortgage Note Investing can be overwhelming and many new note investors are looking for a single course that covers a broad range of different topics within the note investing space, while learning online.
Many courses are expensive, long winded, and do not get straight to the point, not to mention the many gaps in note education between learning and purchasing your first note. Most courses just have a linear agenda with no additional topics being added to the course. We see this as lacking CRITICAL information.
Solution Note Investing 101
Our goal is not only to help fresh, new investors learn the basics and get started making their own investments, but also to help current investors fill any gaps in their education, by providing vast areas of education, in a clear, concise course. We see many investors price assets way too high to only be in a spot a few months later and realize their original numbers were off causing them to lose money, and leave the note investing space fairly quickly. This also affects the market, as sellers will then expect these higher bid amounts. Overall it is not a good picture to portray on the note investing space and we are looking to change that.
Beginner Series page – Note Investing Training by JKP is Inexpensive and Concise Note Investor Education for Note Investing 101. Includes 20 videos on various topics.